Blended and Brewed Just For You
Skincare is not a one size fits all. Customize your skincare routine.
Custom Blends
Facing a specific skin issue or want? We work with our customers to help them learn how to make decisions and adjustments to their daily routines and their skin changes. Our Chief Alchemist is ready to help with a special -- only for you - personalized blend. Book a consultation with our Chief Alchemist Brook. Email info@justusskincare.com.
Your Skincare Arsenal
If you aren't sure exactly which products to use -- or feel confident in the when, where and how, you can book an appointment free of charge to help with your own curated skincare routine from our product line up. Book a consultation with our skincare team. Email info@justusskincare.com.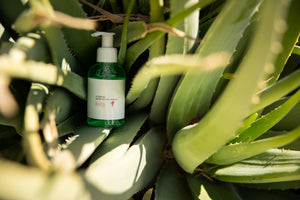 Take The Skincare Quiz
Your skin is affected by many things -- from your age to climate to your heritage. Take our climate quiz to find the ideal routine for your unique skin!
Skincare by Zipcode
Let's Talk Skin
love your skincare routine
Facing changes in skin can be daunting, Uneven tone, unnerving. Redness and dark spots are the unwelcome color in your life.
Some of us were handed a skincare routine early in life and are terrified to veer from it. Others have simply lost faith in the industry's ability to help.
But maybe the secret to healthy, glowing, radiant skin isn't so secret after all. The world we live in affects and changes our skin every day. And its that same world that brings us the ingredients to thrive.
Learn More
Story
Skincare 101: Neobotanicals
Everyday there are new scientific discoveries when it comes to skincare. At JustUs we believe in the power of the ancient with the modern-- what we call neobotanicals. Lab-based actives, when under...
Read more