Ingredient and Customer-First Approach
Love Your Skincare Routine
Our founder-led team brings together more than a century of combined expertise in formulation, R+D and skincare innovation and marketing.
Our best research comes from the skincare disappointments and
insights our customers share with us.  We challenge the conventions of ordinary manufacturing and bring our customers products that are appropriate for wherever life takes them.
This journey has been extraordinary because of the people involved.
founder + CHIEF ALCHEMIST
Meet Brook
Brook is the author of the memoir, Nothing To Write Home About, and a longtime supporter of domestic violence victims.
Brook blends her background in skincare, marketing and the charitable community as gracefully as she blends the unique formulations.
In the evenings she can be found playing tennis with her favorite (four-legged) partner, JustUs lab assistant Winnie!
Book a skincare consultation with our Chief Alchemist today!
Book Now
co-founder, ceo + CHIEF OF ALL THINGS
Meet Evelyn
Evelyn, a veteran of the NYC advertising and PR industry, has long identified as a skincare junkie.
Her passion for finding the best skincare solutions for friends and family started at a young age and continued into her professional career with some of the biggest beauty brands.
An avid traveler/hiker, when she is home you can mostly find Evelyn painting or fending off her dogs during her daily yoga routine.
director of community engagement
Kate Spates
Kate, a 20-year digital marketing entrepreneur, is more accurately known as a leader, a connector, a rainmaker, a problem solver -- as well as a writer, producer, traveler and mom of twins.
Kate is a cornerstone in the non-profit community in Palm Springs -- a perfect partner in the JustUs give-back initiatives.
Kate embodies the "if you don't know it, learn it" attitude. She has been a desert local for most of her life. She (and her skin!) have loved the experience with JustUs, she not only works on the team but also is an investor! Grab a drink with her sometime, she always has a great story to share.
Chief Digital Officer (CDO)
Lindsey Boan
Lindsey carries more than 17 years of experience in marketing and global media. She is an artisanal blend of creative, strategy, data insights and getting it done. Lindsey brings a special skillset in understanding people -- why we do what we do (I know, get in line for her counsel in work and life).
A southerner based in NYC, she gets different climates and all that goes along with country versus city living.
True to our core, she is an animal lover, equestrian and overcame her own battle with cancer.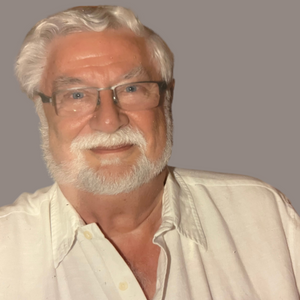 Advising Chemist
Robert Dowdell
Robert is a cosmetic chemist with an international resume in cosmetics and toiletry, with a focus on the development of natural-based cosmetics.
His experience includes the prestigious role of developing manufacturing units from Australia to Canada for The Body Shop International.
Robert is a member of the international Committee of the Personal Care Products Council, the Society of Cosmetic Scientists of Great Britain, and Emeritus member of the Society of Cosmetic Chemists.
With expertise in product research and development, quality control, production and good manufacturing practice, it's no wonder he was selected as "One of 20 to Know in 2009" by Global Cosmetic industry magazine.
Creative Documentarian
Karee Maxson
Born on a ranch on Monkey Island, OK, filmmaker Karee Maxson has been a cinematographer, producer, editor, and a director.
The one thing that is consistent is her innate ability behind the camera, especially when it comes to tapping into the heart and soul of those around her.
Karee's work has carried her from refugee camps in Bangladesh to the peak of Kilimanjaro, all with the fervent desire to produce character-driven films that lead to lasting social change, working on films like Mile 19 (Cinematography + Editing / Vimeo Staff Pick / Big Pup Films) and On Her Shoulders (Additional Cinematography / Sundance 2018 / Ryot Films).
With a resume and a heart like hers, we are privileged to be a part of her creative passions.
co-conspirators
Two Girls from Connecticut Walk into a Whiskey Bar
Brook sat beside her husband at the bar.  They were visiting New York from L.A. and making the rounds of their old stomping grounds. He was having a business meeting with an associate.  The place was deserted.  Brook was about to commit seppuku because their conversation had nothing to do with her business, which was all she cared about at the time. 
After ten years in the film business and twenty in the non-profit space, she had allowed herself a giant pivot and had become a skincare formulator. She was getting great feedback from the mom crowd at the dog park.  Her circle of family and friends raved about the plant-based brews she'd been crafting with oils, butters, and extracts from around the globe.  Her husband had encouraged to make an actual business out of her passion hobby. But Brook knew she needed the right partner to grow beyond the farmers market.  Just that morning, she had politely asked the universe if it could please provide that person to join her on the journey.
Then Evelyn walked through the door and sat next to her. They started chatting. Turns out they grew up twenty minutes apart.  But when Evelyn said she was a marketing guru in the beauty business, Brook almost fell off her stool.
Brook sent Evelyn products. Evelyn loved them and flew out to California so they could get to know each other better. They had dinner in Palm Springs. Even though they were more than twenty years apart in age, they became instant co-conspirators.  During their first dinner, Brook found out about Evelyn's giant pivot.
She had a career history that was a total wow.  Tufts. Oxford. And then taking every right step to super success. Except, as often happens in giant careers, the stress of keeping her giant ship afloat was not as enjoyable as she had hoped. Then she had a run-in with an ovarian tumor. The diagnoses process and subsequent surgery was terrifying.  But there was a good part -- it gave Evelyn the space to realize that she needed to steer her life in the direction she'd been wanting to go but hadn't yet given herself permission to take. The other good news was she didn't have ovarian cancer. 
When Evelyn met Brook, she had completed her yoga teacher training and had exited the fast lane to begin her own consultancy.  What she hadn't quite realized though was how much she wanted to have her own skincare business.  Like Brook, she'd been obsessed with skincare since she was a kid.
When the two of them began advancing JustUs Skincare, they found a rhythm and discovered a mutual fearlessness.  If something needs to be learned, one of them will learn it.  They also share a love of unrefined, virgin botanicals along with a curiosity about the next best peptide.  Most of all they both refuse to compromise the integrity of their ingredients and products no matter what it takes to bring them to market. They demand the best, they insist on using the highest recommended percentages of actives, and there
is never any discussion about cutting corners.  They are both at points in their lives where what they are making is more important than how much they are making.  Getting to know what customers want and delivering that to them has been the greatest reward.